Shelf Clocks ~ Calendar Clocks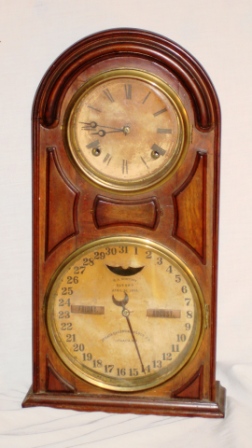 #1722
Ithaca double-dial calendar old "Number 5", walnut, 8-day, time only, has Hubble movement, original dials with wear, a nice original clock, circa 1870.
20.5" tall, with 5.5" time dial, and 7.5" calendar dial.
$1250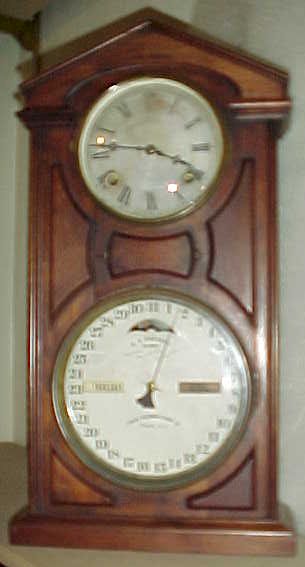 #0964
Double Dial, Calendar Clock, Ithaca #9 shelf cottage (old), walnut, 8-day, time & strike, clock has one new calendar paper on day side, dials original, finish looks to be original.
22" tall, 12" wide, 5" time dial, 7" calendar dial.
$950
© Skip's Clock Shop, All Rights Reserved


Shop Address:

Skip's Clock Shop

,

818 Harvey Road

in

Randolph

,

VT

05061

| Mailing Address: Skip Sjobeck, 29 Elm Street, Randolph, VT 05060